KN95-Diecut EarLoop-Good Price
product standard KN95 follows EN149:2001 with BFE≧95%,water proof non-woven fabric at outside,fist grade melt-blown fabric in the middle and soft skin friendly fabric at inside. 3D structure design makes sure of your easy breathing while stopping the danger,dust and PM2.5. Die-cut ear loop design gets you a comfortable wearing experience. Made in public company,top class quality guaranteed.
KN95-Korean Style
Popular Korean style design gets you fantastic wearing experience while being protected from Danger. Multi-layer filtration technology applied,BFE≧95%, ,10pcs packed in a blue retail bag. A specially designed skirt around the protection section cover the nose and jaw closely. It is just like a flat pad when folded. Breathing space was created by 3D structure design when being unfolded which makes your breath smooth and comfortable.
KN95-European Style
Foldable Particulate Respirator Following standard of CE EN149:2001 +A1: 2009, KN95 approved,Filter efficiency indicator≧99%, BFE≧95%. Popular European design,fancy hygienic packaging,adjustable ear loops. Each 2pcs packed in fancy transparent bag. It is supposed to be used in non-invasive procedures. Breathing space was created by 3D structure design when being unfolded which makes your breath smooth and comfortable.
N95-NIOSH Approved
1.N95 Particulate Respirator, NIOSH Approved,recommended by CDC.
The bending resistance of high strength composite metal material is several times that of metal material.The color of the nose clip is bright and easy to recognize.
2.The outer layer is dense and not easy to hair deformation;the middle layer high efficiency electrostatic filter cotton,with super strong filtration performance;the inner layer is soft and smooth,comfortable to wear.
3.A unique ergonomic sponge strip that effectively prevents moisture from rising,and makes the product fit better with the bridge of the nose,preventing fogging on the glasses.
4.Soft and comfortable earband,made of special material,soft,comfortable and durable to reduce head pressure.
5.In accordance with NIOSH N95 42CFR84,the filtration effect of N95 on 0.3um non-oily particles is not less than 95%.
Disposable Protective -3 Ply
1.Equipped with unique 3 layers non-woven fabric, our face products allow you breath freely and comfortably while provide the maximum protection for you.
2.Our face product are made of the same standardized size of 17.5*9 CM / 6.89*3.54 Inches, which is suitable for most adults and children.
3.Equipped with strong soft highly durable earloops, our face products eliminate the pressure to your ears.
4.Our face products are great for protecting you against dust, sand or smog. Our face products is perfect for house cleaning, nail salon, painting, factory and construction use etc.
Disposable Medical -3 Ply
Quality grade: first-class
Validity period: 2 years
specifications: 175mmx95mm 3 layers
Structure: Non-woven products are made of non-woven fabrics, filter materials, nose clips, and ear bands of the products after folding, cutting, heat sealing, and spot welding.
Product performance: soft to the touch, odorless, tasteless, flat and non-destructive, strong adsorption, good adhesion, blocking droplets, dust transmission or intrusion into the human body, easy to wear.
Scope of application: for general protection of medical institutions, schools, buses and homes, to prevent the spread of dandruff and respiratory tract microorganisms to open surgical wounds, and to prevent the transmission of bodily fluids of surgical patients to medical personnel, and play a two-way biological protection role, one-time For use, sterilization grade products are provided aseptically.
Testing Kits
Rapid Testing Kit,An auxiliary test for the diagnosis of danger infection disease, Easy to use, instant result in 15 minutes. Antibodies will be secreted after intruders invasion. Immunoglobulin M (IgM) comes out first, becoming the early sign of infection. Immunoglobulin G (IgG) comes out later, arising a more specific and stronger reaction against the intruders. Antibodies can be detected as early as one week after infection, with slightly difference between individuals. Sample type Whole blood,serum and plasma. Storage condition 2℃~30℃. Shelf life 6 months.
Disposable Gloves
Material: Nitrile rubber
Colors: white,blue,Violet or custom
Feature:Acid and alkali resistance,Puncture resistant,Breathable,Waterproof,Protection or custom
Size:S.M.L.XL or custom
MOQ:1000pcs
Style:man and woman or custom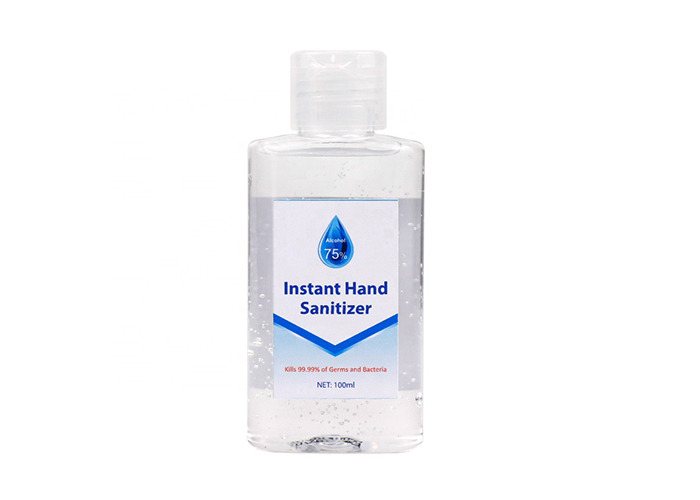 Hand Sanitizer
Main Ingredient:Alcohol
Transparent:Yes
Wash Style:Waterless
Product name:75% Alcohol Gel Hand Sanitizer
Certification:FDA
Capacity:100ML
Function:Kills 99.99% Germs
Material:PET Bottle